Aloysius Widmann, MA MSc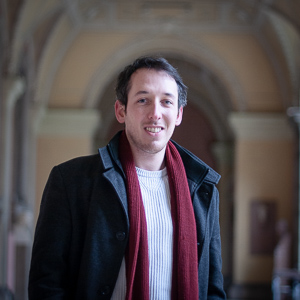 Aloysius Widmann, MA MSc
Præ Doc

Aloysius Widmann
Department of Philosophy
University of Vienna
Universitätsstraße 7 (NIG)
1010 Vienna
Room: D 0317 (NIG)
Phone: +43-1-4277-460732
Mail: aloysius.widmann@univie.ac.at
Web: u:find Profile


---
Areas of Specialization
Philosophy of Economics, Philosophy of Social Sciences, Agency, Decision Theory, Rationality
FoNTI-Project
The economics of pro-social behavior and the normativity of other-regarding motives
Economists do not think that all humans are selfish. But most economists explain pro-social behavior within the selfish homo economicus model. Various competing approaches try to make sense of why individuals cooperate, donate, share. It is far from clear what it really is that drives other-regarding behavior.
Supervisors: Hans Bernhard Schmid, Herlinde Pauer-Studer


Work in Progress
Publications
Book Review (2017) Tommaso Speccher: Die Darstellung des Holocaust in Italien und Deutschland. Erinnerungsarchitektur - Politischer Diskurs - Ethik. Einsicht, 17.

Chapter (2016) Du, Ich, und Wir zusammen. In: Beise, M.; Schäfer, U.; Hofmann C. (eds.): Denk doch, wie du willst. Überraschende Einblicke von Deutschlands wichtigsten Ökonomen. München: Edition Süddeutsche Zeitung. 122-127.
Book Review (2013) Elisabeth Kübler: Der Europarat auf der Landkarte transnationaler Erinnerungspolitik. Einsicht, 9.
Upcoming Talks
TBA
Teaching
TBA