Arzu Gökmen, BSc MA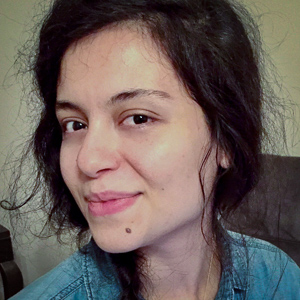 Arzu Gökmen, BSc MA
Præ Doc

Arzu Gökmen
Department of Philosophy
University of Vienna
Universitätsstraße 7 (NIG)
1010 Vienna
Room: C 0317 (NIG)
Phone: +43-1-4277-46072
Mail: arzu.goekmen@univie.ac.at
---
Areas of Specialization
Philosophy of Technology, Ethics of AI, Robot Ethics, Cognitive Science, Consciousness and Self, Social Cognition

FoNTI-Project
How should we evaluate the moral status of machines given that human-machine social interactions are not fictional? There are two main types of arguments in this debate: the properties approach and the relationist approach. I briefly assess the general strategy of the properties approach, then show why it fails. I take the side of the relationist approach and bring insights from cognitive science to understand our interaction with and recognition of machines as social 'others'.
Supervisors: Mark Coeckelbergh


Past & Upcoming Talks
02.2021 // R. L. Rabb Symposium on Embedding AI in Society: "The Moral Status of Machines: A Critical Assessment of the Properties Approach and the Behavioral Criterion", NC State University, USA.
11.2019 // SAS19': The Society of Learning Algorithms: "Human-Machine Interactions: Relation between Emergent Sociality, Moral Recognition and Moral Development", HLRS, Germany.
10.2019 // Graduate Student Philosophy Workshop: "Machine ethics: questions and objectives", Bogazici University, Istanbul, Turkey.
07.2019 // Third Immanuel Kant International Summer School: "Predictive Processing and Transcendental Idealism", Kaliningrad, Russia.
12.2018 // CIFAR Winter School of Neuroscience of Consciousness: "Intelligence vs Consciousness" (group presentation), Montebello, Canada.
09.2018 // OpenSelf 2018: "Extended Self: Redefining the 'Others', arguing from Dynamical Systems and Free-energy Principle" (poster presentation), Berlin, Germany.
Publications
Gokmen, Arzu (2018), 'Institutional Facts and AMAs in Society', Vincent C. Müller (ed.): Philosophy and Theory of Artificial Intelligence 2017; SAPERE 44; Berlin: Springer, pp. 248-251.
Research Groups