Florian Uckmann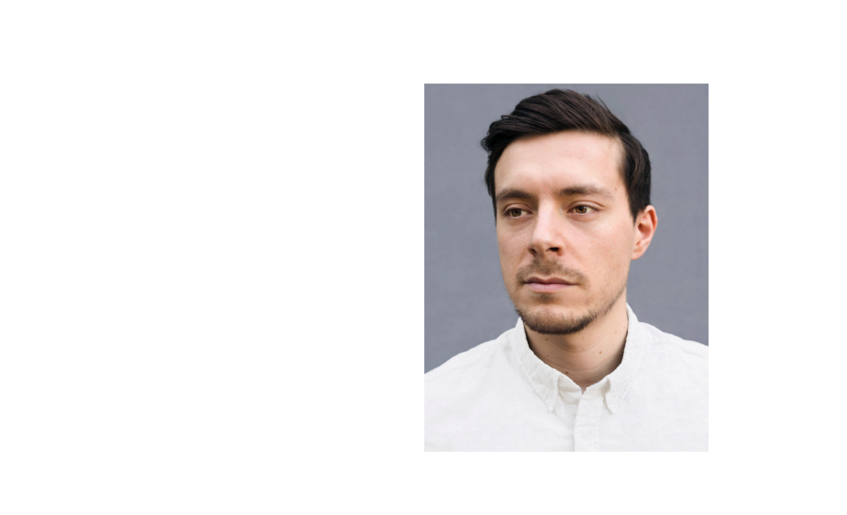 Florian Uckmann
PraeDoc

Institut für Philosophie
Universität Wien
Universitätsstraße 7 (NIG)
A -1010 Wien
Raum: D 0317 (NIG)
Tel.: +43-1-4277-460732
Mail: florian.uckmann@univie.ac.at
---
Zur Person
Studium der Philosophie, Soziologie und Ästhetik in Jena und Frankfurt/Main. M.A. 2017
Seit 2018 wiss. Mitarbeiter und Doktorand im FWF-Forschungsprojekt FoNTI: Forms of Normativity - Transitions and Intersections am Institut für Philosophie der Universität Wien
Forschungsaufenthalte am Exzellenzcluster Normative Orders der Goethe-Universität Frankfurt/Main (2021) und der Freien Universität Berlin (2022)
Seit 2022 assoz. Doktorand am Centre Marc Bloch Berlin
---
Arbeitsbereiche
systematisch: Ontologie des Sozialen, Kritische Anthropologie, Sozialphilosophie, Politische Philosophie
historisch: Hegel, Heidegger, Habermas, McDowell
Forschungsschwerpunkte
Soziale Institutionen, Subjektivität, Praktische Rationalität, Zweite Natur, Politische Ontologie
Dissertationsprojekt
Materialismus der menschlichen Lebensform (AT)

Die erkenntnisleitende Grundprämisse des Projekts liegt in der Überzeugung, dass eine Ontologie des Politischen als dem polemischen Raum der Konstitution menschlicher Praxis eine Untersuchung über die Natur von Normativität bzw. die normative Natur der menschlichen Lebensform erfordert. In welchem Zusammenhang steht eine Auffassung von Normativität als für Akteure erkenntnis- und handlungsleitendem Strukturmoment bzw. als Beschreibung der Art ihrer vernünftigen Natur mit der Frage nach der Natur von Rechtsnormen und in ihnen sich manifestierenden Gütern, sowie der wirklichkeitskonstitutiven Kraft sozialer Institutionen? In welchem Verhältnis steht dabei eine Konzeption von Normativität als anthropologischer Kategorie mit der Institutionalisierung eines überindividuellen regelgeleitenden Systems praktischer Vernunft? Dabei gilt es vor allem zu verstehen, wie Normen gleichzeitig durch die grundlegende Freiheit der Akteure selbst gegeben sein können und andererseits als formal-konstitutives Moment der vernünftigen Tätigkeit von Exemplaren der menschlichen Lebensform wirklich sind und wesentlich ihre Natur ausmachen.
Vorträge (Auswahl)
"

Natur und Sozialontologie zwischen strukturaler Anthropologie und kritischem Materialismus

" | IX. Tagung für Praktische Philosophie, Universität Salzburg, 29./30.09.22
"

Der Gegenstand der Phronesis

" | Tagung "Die politische Natur der menschlichen Lebensform", Max-Weber-Kolleg - Universität Erfurt, 22./23.09.22
"

Spirit and the Two Natures - A Hegelian View on Pre-Linguistic Understanding and the Essence of Man in Descola and Heidegger

" | "The Comparative Anthropology of Worlding" - Masterclass with Philippe Descola, College of Fellows - Universität Tübingen, 30.05. - 03.06.22
"

Statische und dynamische Konzeptionen zweiter Natur

" | Workshop des Forschungsnetzwerks

Die Gegenwart der klassischen europäischen Philosophie

, Universität Wien, 21. - 23.09.21
"

The Social Foundations of Intentionality - Nature in Developmental Psychology and Social Theory

" | Forms of Normativity - Colloquium, Universität Wien, Dez. 18
Publikationen
(*peer-reviewed)
Herausgeberschaft:
Die politische Natur der menschlichen Lebensform

(zus. mit Marcus Döller), Schwabe Verlag: Basel (in Vorbereitung) (*)
Rezensionen:
zu

Feige, D. (2022): Die Natur des Menschen - Eine dialektische Anthropologie, Suhrkamp, Berlin

, in:

Zeitschrift für philosophische Literatur

10 (2), S. 9-21 (doi: 10.21827/zfphl.10.2.38833) (*)
Organisation
Lehre
"Die ontologische Differenz - Martin Heidegger: Die Grundbegriffe der Metaphysik"
"Zweite Natur - Normativität und Sozialität der menschlichen Lebensform"