Tom Fery, BA MA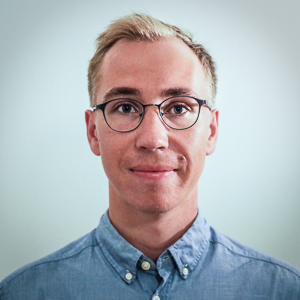 Tom Fery, BA MA
Præ Doc
Tom Fery
Department of Philosophy
University of Vienna
Universitätsstraße 7 (NIG)
1010 Vienna
Room: D 0317 (NIG)
Phone: +43-1-4277-460732
Mail: tom.fery@univie.ac.at
---
Areas of Interest
Epistemology, Philosophy of Language
FoNTI-Project
Doxastic Involuntarism, Evidentialism and Doxastic Morality

My aim is to formulate and to defend an Evidentialist Ethics of Belief. The project is motivated by three themes: Doxastic Involuntarism, the view that we have no direct control over our beliefs; Evidentialism, the view that a belief is epistemically justified only if it is based on adequate evidence; and Doxastic Morality, the view that beliefs can be subject to (non-evidential) normative requirements. I investigate the question of how these three ideas can be put together.
Supervisors: Max Kölbel, Hans Bernhard Schmid


Past Talks
03.09.2020 // What We Owe to Each Friend. Epistemic Partiality and Evidence Gathering. The Normativity and Epistemology of Friendship Conference. Trinity College Dublin (held online).
21.11.2019 //The Possibility of Doxastic Conflicts. FoNTI Colloquium. University of Vienna.
02.05.2019 // In What Sense does Belief Aim at Truth? A Two-Stage Model of Doxastic Rationality FoNTI Colloquium. University of Vienna.
Workshop
27.05.2019 // A workshop with Sanford Goldberg on his "To the Best of Our Knowledge: Social Expectations and Epistemic Normativity"
Teaching
PS Skepticism and Disagreement (with Anne-Kathrin Koch)