Sarah Espinosa, BA MA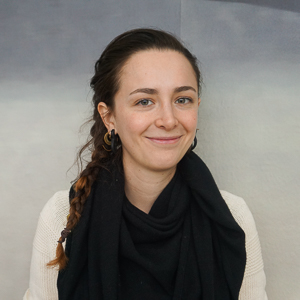 Sarah Espinosa, BA MA
Præ Doc
Sarah Espinosa
Department of Philosophy
University of Vienna
Universitätsstraße 7 (NIG)
1010 Vienna
Room: C 0211 (NIG)
Phone: +43-1-4277-46073
Mail: sarah.espinosa@univie.ac.at

---
Areas of Specialization
Environmental Philosophy and Ethics, Philosophy of Science, Environmental Humanities
FoNTI-Project
On nature's decommodification: Appropriation Values and the Meaning of Exhaustion
The investigation focuses on possible scenarios permitting a "turning point" from nature's exhaustion where the understanding of renewable natural resources could necessarily adhere to multiple notions of value. Specifically, it targets the conditions under which exhausted renewable natural resources – as they have been historically and factually appropriated, used and exchanged as economic units –, could be "de-commodified" and thus, understood under normative grounds for alternative property regimes and institutional arrangements.
Supervisors: Angela Kallhoff, Herwig Grimm
Upcoming Talks
TBA
Publications
Editorial Piece: Espinosa, S. (2017) BLACK SHELLS: A hidden treasure that has fostered mangrove recovery in Ecuador. Blue Forests Project.
Teaching
TBA