Jessica D. Bicking, BA MA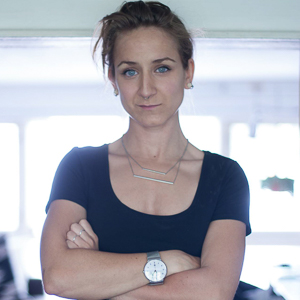 Jessica D. Bicking, BA MA
Præ Doc

Deborah Jessica Bicking
Department of Philosophy
University of Vienna
Universitätsstraße 7 (NIG)
1010 Vienna
Room: C 0211 (NIG)
Phone: +43-1-4277-46073
Mail: jessica.d.bicking@univie.ac.at
Web: https://univie.academia.edu/JessicaDBicking


---
Areas of Specialization
Philosophy of Mind, Phenomenology, Cognitive Science, Philosophical Psychology & Psychiatry, Philosophy of Science
FoNTI-Project
I Feel You - Empathy Across the Disciplines.
Concept, measurement & naturalization of normatively contentful mental phenomena
My research evolves around a tripartite exploration of the ramifications of interdisciplinary research into (normative) mind-phenomena via the case of empathy:

... a re-examination of the concept(s) of empathy with focus on the normativity and intercorporeality of the intersubjective encounter in dyads and larger groups.
... an analysis of the application of the concept(s) of empathy in empirical research with healthy and pathological subjects as vantage point for a discussion and revision of the measurements in use.
... a discussion of the role of conceptual work as methodology to lead interdisciplinary inquiry into (normatively contentful) mind-phenomena that have to negotiate tensions between the subjective and objective domain.
Supervisors: Hans Bernhard Schmid, Herwig Grimm, Matthew Ratcliffe
Research Groups

Upcoming Talks
25.03.2019 // Brainstorm #8: Interdisciplinary Panel Discussion:"Mental Challenges of the Homo Technologicus". Vienna, Austria.

13-15.05.2019 // 3rd EECP Workshop: "Measuring Empathy: Between Concept and Application", Slovak Academy of Sciences, Bratislava, Slovakia.
22.05.2019 // FoNTI Colloquium: "A Concept and its Discontents - The cognitive-affective Distinction in the Theoretical and the Empirical Work on Empathy"- University of Vienna, Vienna, Austria.
Teaching
TBA