Jessica D. Bicking, BA MA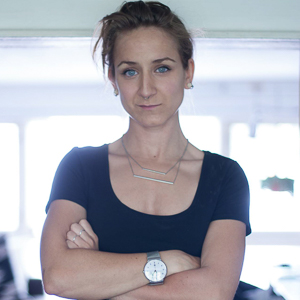 Jessica D. Bicking, BA MA
Præ Doc

Deborah Jessica Bicking
Department of Philosophy
University of Vienna
Universitätsstraße 7 (NIG)
1010 Vienna
Room: C 0211 (NIG)
Phone: +43-1-4277-46073
Mail: jessica.d.bicking@univie.ac.at
Web: https://univie.academia.edu/JessicaDBicking


---
Areas of Specialization
Philosophy of Mind, Phenomenology, Cognitive Science, Philosophical Psychology & Psychiatry, Philosophy of Science
FoNTI-Project
My research explores the ramifications of interdisciplinary research into (normative) mind-phenomena via the case of empathy.
Supervisors: Hans Bernhard Schmid, Herwig Grimm, Matthew Ratcliffe
Research Groups

Upcoming Talks
25.03.2019 // Brainstorm #8: Interdisciplinary Panel Discussion:"Mental Challenges of the Homo Technologicus". Vienna, Austria.

13-15.05.2019 // 3rd EECP Workshop: "Measuring Empathy: Between Concept and Application", Slovak Academy of Sciences, Bratislava, Slovakia.
22.05.2019 // FoNTI Colloquium: "A Concept and its Discontents - The cognitive-affective Distinction in the Theoretical and the Empirical Work on Empathy"- University of Vienna, Vienna, Austria.
Teaching
TBA