Simon Weisgerber, BSc MSc MA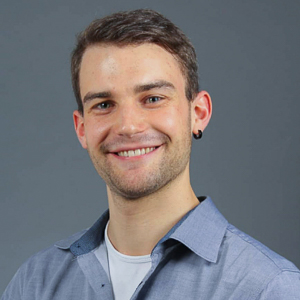 Simon Weisgerber, BSc MSc MA
Præ Doc
Simon Weisgerber
Department of Philosophy
University of Vienna
Universitätsstraße 7 (NIG)
1010 Vienna
Room: C 0211 (NIG)
Phone: +43-1-4277-46073
Mail: simon.weisgerber@univie.ac.at

---
Areas of Specialization
Philosophy of Mathematics, Philosophy of Mathematical Practice, Philosophy of Science
FoNTI-Project
On the Growth of Mathematical Knowledge from a Practice-Sensitive Point of View
My research interests within the philosophy of mathematics can be assigned to the "maverick tradition," a term introduced by Aspray and Kitcher in their introduction of (Aspray/Kitcher 1988). This tradition focuses on tasks arising from the current practice of mathematics or the history of the subject. It is opposed to the tradition of "mainstream" philosophy of mathematics which is mainly concerned with central issues of philosophy—such as issues in epistemology, metaphysics and the philosophy of language—and mathematics as its playing field.
Many different attempts have been made by the "mavericks" in order to explain the growth of mathematical knowledge. I will participate in their debate by looking at some important issues, such as the question concerning the true nature of mathematical progress and how it is related to mathematical research traditions, and what it means for mathematicians to act rationally.
Supervisors: Esther Ramharter, Georg Schiemer
Past & Upcoming Talks
05.12.2019 // FoNTI Colloquium with special guest D. Corfield: "On Mathematical Progress and the Rationality of Mathematical Practice," University of Vienna, Vienna, Austria.
27.05.2019 // Workshop with S. Goldberg: "To the Best of Our Mathematical Knowledge," University of Vienna, Vienna, Austria
28.03.2019 // FoNTI Colloquium: "Can Pictures Prove Theorems? or Where a Practice-Insensitive Perspective Goes Wrong," University of Vienna, Vienna, Austria
08.11.2018 // FoNTI Colloquium: "Diagrams and Mathematical Proofs," University of Vienna, Vienna, Austria.
Teaching
TBA